Who are we?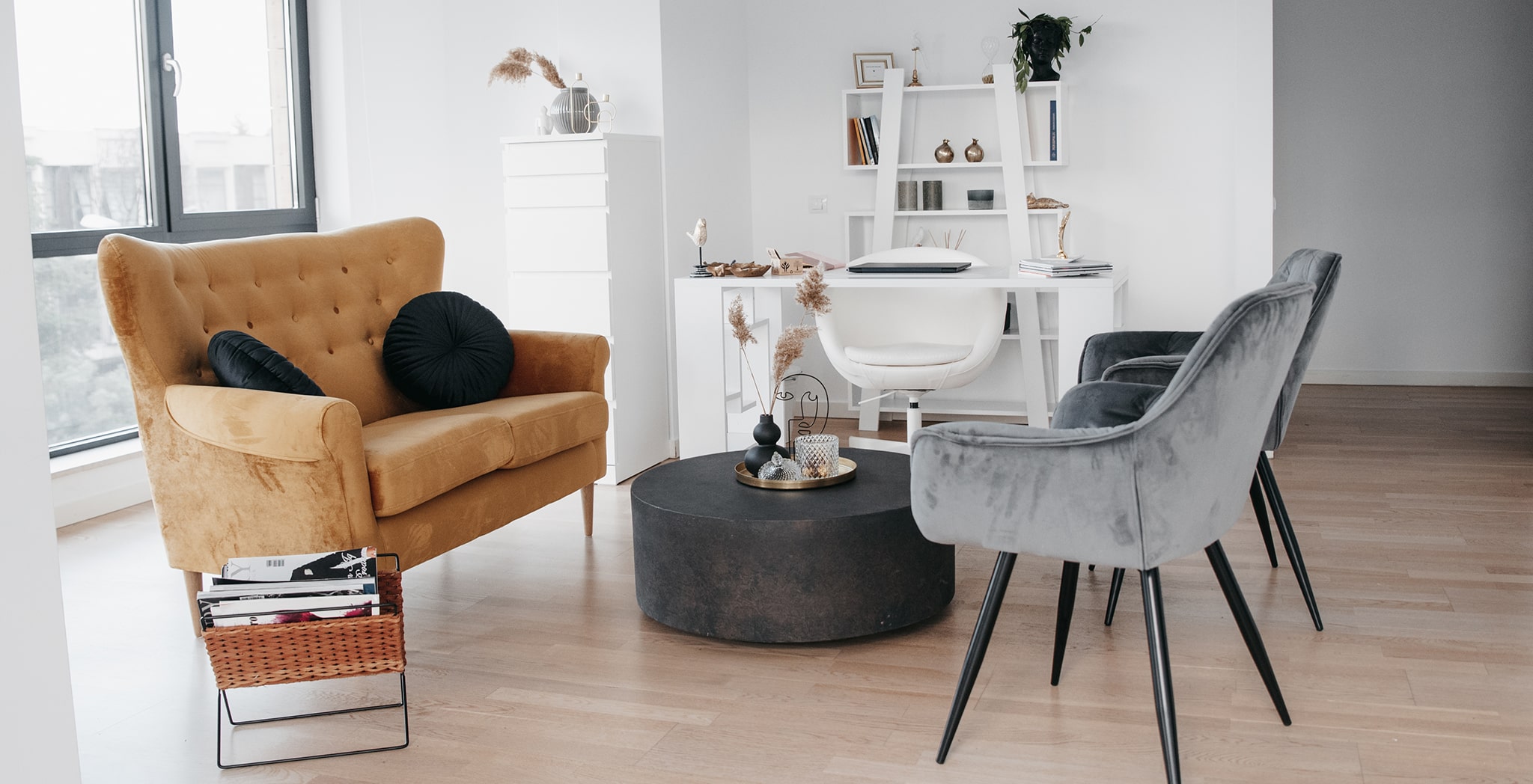 BG Virtual Concept was born from the desire to offer customers a complete digital marketing and PR package. With a vast experience in the field, which has so far helped us identify the problems faced by brands, we want to come up with clear and concise answers and solutions that will help our clients achieve their brand goals.
We started from the idea that every business must be successful. The question is how? That is the reason we wanted to offer a complete package, combining innovative ideas and real solutions to the problems that brands can face. We see your business as a child, which we must raise, educate and instill values in him, which will prepare him for life, for maturity. This is exactly what happens with a business: you give birth to it, and we help you grow it, discover its potential, develop it and take it to the heights of success.
Before laying the foundations of this concept, we did our research on the Romanian market and noticed what is missing and what we can bring new or how we can improve what already exists. For this reason, we wanted to bring a different vision on local marketing and branding. Experience with brands in Europe, America and the Middle East has helped us have a different and much broader vision of all that an online brand means, establishing marketing and advertising strategies, the target audience, online brand visibility, and much more.
Because we want you to have the best results, we come to your aid with complete services: branding, digital marketing, social media, PR, photo and video production, web design and app development for android and iphone.
We are ready to identify the needs of your brand and to offer you creative solutions to grow and make it as visible as possible online, on the Romanian market, but also internationally.
BG Virtual Concept offers innovation, professionalism, and efficiency. We are persevering, flexible and customer oriented. Take care of your business and let us bring it to the heights of success!
Take care of your business and let us to bring it on the heights of success!
TEAM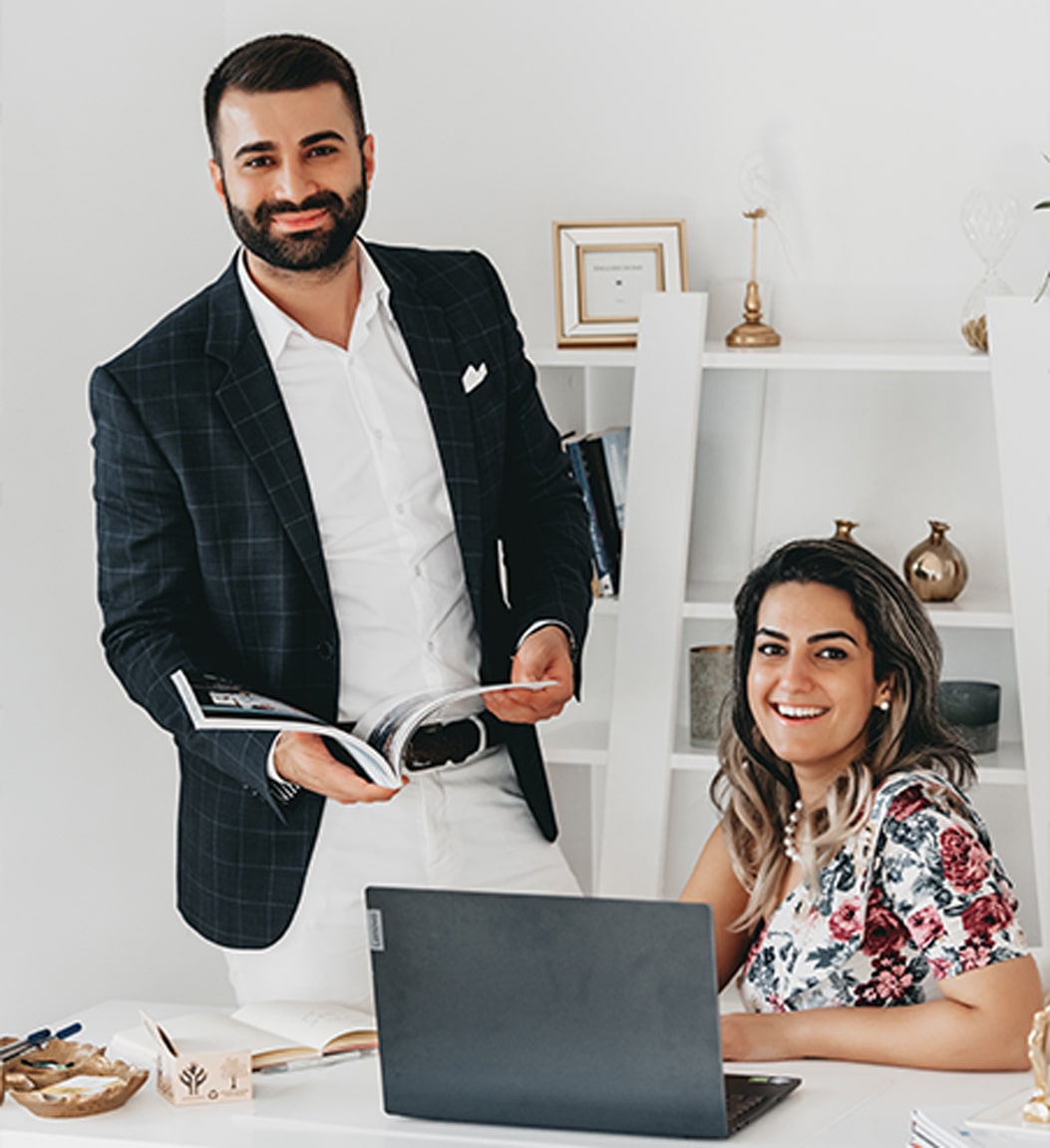 Ghazaleh Emami
CO-FOUNDER & CREATIVE DIRECTOR
My passion for communication and PR gave me wings and helped me learn to fly to new horizons. Ever since college, after graduation from Bristol University in UK, with a masters degree in sciences, I was drawn to the fields of communication, marketing and advertising. Being sociable, curious, and persevering, I started by working in a company specialized in PR and event organization. After a few years, I decided that Romania is the country where I want to return and put into practice all the knowledge I have gained. It has been 6 years since then, 6 years in which I learned a lot, matured and consolidated my experience in social media, but also in marketing and PR.
I followed my dream and today I am happy and fulfilled that I can share with you my experience and that I can help my clients have a successful brand.
Bassel Koja
CO-FOUNDER & BUSINESS DEVELOPMENT DIRECTOR
Ever since I was a teenager, I dreamed of having my own business. I realized from then on that I have a very developed entrepreneurial spirit and that it would be a shame if I wasted it. Later, I studied Business Management at the Romanian-American University of Bucharest, which helped me develop my perspectives and ideas about what a business entails. I dreamed, I worked hard for my dream and, slowly it took shape.
I currently work in the field of entrepreneurship, HORECA and marketing. The road was not an easy one and, I know that from now on it will not be, but with work and perseverance, we will get the best results.
Services
BG Vitual Concept offers a wide range of services.
CONTACT
Branding
Whether you want to build a personal brand or simply want to grow your business and take it to the next level, our team is here with innovative ideas to help you move towards success. Our experience and variety of clients, both in Romania and abroad, have made us able to offer you creative solutions in achieving you brand objectives.
Take care of your business and let us to bring it on the heights of success!
Strategy and Positioning
In order to help you grow your business and make your brand as visible as possible to potential customers, we need to know exactly what issues you are currently facing and what your goals are. Together we will identify the needs of your business and plan the necessary strategies to create a good position for your business on the market.
Make an appointment and get a quote!
Social Media Management
In recent years, the potential of online environment has grown significantly. People are moving towards online communities, and social media gives a huge visibility to your business. Social Media channels' potential is huge and you need to know exactly who your target audience is. Develop a strategy with which you reach your audience as easily as possible, through quality content, unique offers and top products. You must always be one step ahead of the others.
Be where the world is going.
Organic Follower Increase
The number of followers plays a very important role in social media. It's basically the number of people your product reaches, they are potential customers. The higher this number, the greater the chances of visibility and conversion that your business can get. Make your voice heard on the Romanian market and beyond. Make your business known online and on social media.
This is the future and we can help your voice be heard!
PR and Marketing
Do you know the difference?1. PR creates a good reputation for the product, and marketing sells it!2. PR saves the company's money, while marketing earns them!3. Marketing convinces us, not PR!Marketing convinces us, not PR!For optimal results, the two must work together, closely related to each other, and we know exactly how to do this for you and your business
Your interests are our interests!
Event management
No matter how pretentious the event you want to organize, BG Virtual Concept comes to your aid with innovative and well-developed ideas. Whether it's conferences, brand or product launches, corporate parties or cocktails, we will design the perfect atmosphere for you and your guests! If you want everything to be in order and the organization not to give you headaches, do not hesitate to contact us.
We are here for you!
Corporate presentation
If you work in a corporation and your schedule is busy, turn to us with confidence and we will help you with everything related to presentations for your company, but also with many other things that will make your work easier.
We are your lucky choice!
Creative photography
Content, content and content again. Everyone wants content, but little do they know how to get quality content. Content can give many people headaches, but not us, because we see it as a great opportunity. We work on the premises that a photo made excellently or a video that illustrates exactly what is needed, makes a thousand words.
Let's do this together!
Influencer Marketing
Make your brand known with influencer marketing. We can find the right influencers for you, we build credibility for your campaign, we take care of your business and we will bring it to the next level, using the potential of online communities.
We are stronger together!
Google ADS and SEO
Do you know exactly who your audience is? We can teach you how to get to know your target audience and reach them through interesting and quality content. If you know exactly how to build your content, your audience will know how to reach you.
Google only loves you when everyone else loves you first.
Get your APP and running
Do you want your brand to be more accessible both for existing customers and for potential customers? Our team of APP developers will bring you the most creative ideas to the table, whether it's android or iOS.
Don't waste your time and be there for your clients!
Virtual Reality
Virtual reality is part of our daily lives: we use it at work, in trainings, online presentations or even in personal life. The question is how do we bring it to the forefront of your brand and how does it help us grow your business? Our team will help you and show you exactly the steps you need to follow to bring virtual reality into your business projects.
Virtual reality is like dreaming with your eyes open.
Websites
If you want your brand not to lose its popularity and be known by as many people as possible, you need to bring it online. Your web presence is essential, a website that is clean and clear, and easy to use for potential costumers. built and as easy to use as possible by customers.
Website without visitors is like a ship lost in the horizon.